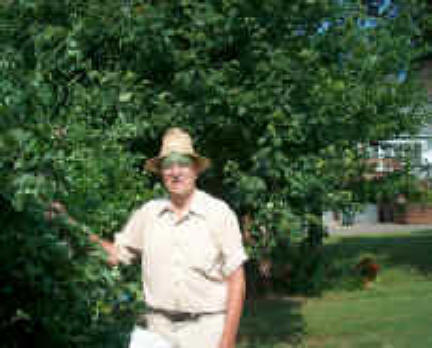 Sprinkle's Blueberry Farm in Winston Salem, North Carolina is set on a rolling hill in western Forsyth County ( 5 miles west of Winston-Salem, N.C.). " Blueberry Hill " is the retirement project of Alfred and Wilma Sprinkle.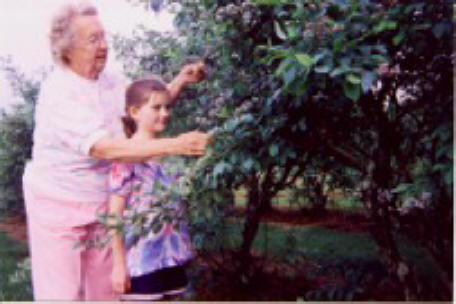 Al retired from AT&T in 1979 and set out to plant 4 1/2 acres of blueberries. The 3240 Rabbiteye bushes have reached maturity and are producing abundant large delicious fruit making picking fast and easy.
Picking at the farm is a pleasant experience with the field well manicured with grass between rows and paved parking at each row. Although only minutes from Winston-Salem between Pfafftown and Old Town, the vista is of open countryside with a horse farm next door.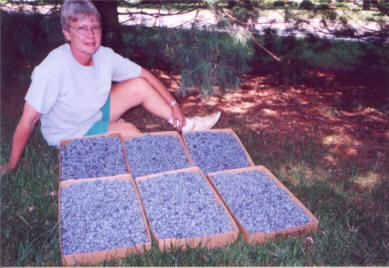 Al and Wilma have recruited help from the rest of the family so you might see the grand children mowing or when you call or come to pick you will probably see or talk to their daughter Karen Shaw